The modern Lord-Lieutenant is responsible for a range of activities including:
The planning and escorting of Royal Visitors to Bristol in recognition of excellence.
The presentation of awards and medals on behalf of The Queen.
Representing The Queen at a variety of local events.
Reviewing and advising on honours nominations.
Chairmanship of the Advisory Committee that recommends the appointment of magistrates to the Lord Chancellor.
Queen's Awards to Industry.
Queen's Awards for Voluntary Service.
Invitations to Buckingham Palace Garden Parties.
The sending by The Queen of birthday greetings for those of 100 years of age and of congratulatory messages to couples on their 60th or 65th wedding anniversary.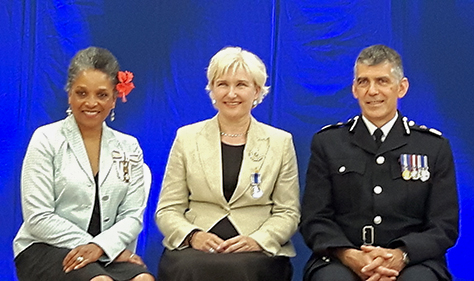 The Lord-Lieutenant is the Patron of a number of local military, police and charitable organisations.
The Lord-Lieutenant is a Patron of the Quartet Community Foundation which helps to strengthen local communities by funding projects that make a real difference. They award around a thousand grants each year, supporting hundreds of thousands of people through local frontline charities and voluntary groups. Click here for information on Quartet Community Foundation. http://quartetcf.org.uk/